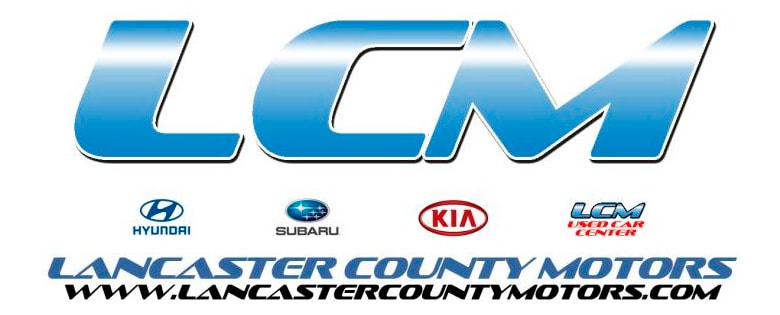 Exclusively For Those Who Choose To 
Purchase A Vehicle From:
Lancaster County Motors Used Car Center*
  As part of our commitment to providing a rewarding sales and service experience we offer  our Rewards Card Program which will provide you continued savings throughout your vehicle ownership.  The Rewards Card Program is as follows: 
*  No Charge PA Safety Inspection for Original Owner.  Pass or Fail.  When combined with PA Emissions Inspection.
*  Buy 4 Oil changes, get the 5th one free.  Good for ANY car in the same Household up to equal value.
 *  10% Reward Points on all Parts and Service purchases go toward $$ off your next vehicle purchased at our dealerships.  Good for ANY vehicle in the same Household.
 *  Referral Rewards: First 3 referrals earn you $50 each, the 4th $100.  Owner must purchase our vehicle and make referral information known prior to sales agreement.
 *  No Charge Loaner car provided for 30k, 60k, 90k and 120k Mile
Services.  Must schedule with appointment.
 *  10% off all Accessory Purchases. Labor not included.**
*  Programs effective at our Lancaster County Subaru, Hyundai, Kia and Pre Owned Dealerships located on the Manheim Pike, East Petersburg, PA.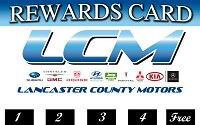 Some Restrictions Apply
See Dealership for complete details.
*Must purchase vehicle on or after January 1, 2006.
**Discounts not good in combination with other specials or offers.
Program subject to changes.
Make an Inquiry